JOLIE - Comfy Walking Sandasl
COMFY IN SIZE - UNIQUE IN STYLE
-- Buy 2 To Get 5% off --
SLIDE YOUR FEET INTO CLOUD!
It's so annoying having sore feet and heels after a long day at work, out shopping with friends, or simply walking your dog. Indeed, many surveys including "Opinion Way - Jan 2020 - Edition 1293" indicate that more than 72% of women say that they do not have suitable shoes, which causes ailments and physical pressures on a daily basis.
Imagine never having to struggle with achy feet again with the Jolie Sandals providing you with the comfort and support you need all day long.
1. Pressure Redistribution
The innovative system with premium orthotic insole and ergnomic cushioning sole soften impacts, making every step you take soothing with comfort.
Flexible, light, stylish and SUPER COMFY! You can stay on your feet all day without any pain.
NEW ADAPTIVE SOLE DESIGN!
Our unique adaptive sole gently embraces your feet for all day comfort.
2. Breathable & Light Weight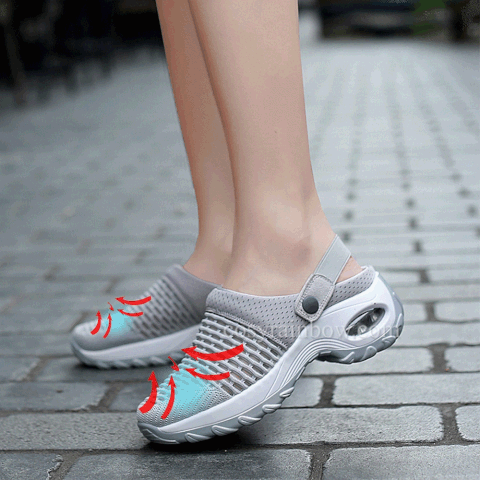 Ultra-light and flexible with an easy slip-on design that's both durable so you'll enjoy your favorite activity comfy and stress-free.
PEFECT FOR ANY OUTDOOR ACTIVITY
3. Easy Slip-On Design & Non-Slip Sole.
Jolie Sandals are non-slip and anti-skid providing great traction that meets all your daily requirements.
YOU MAY ALSO LIKE (-- BUY 2 TO GET EXTRA 10% OFF --)
If you're not fully satisfied, please fill in our
contact us form
and we'll quickly work to correct the problem.